All-in-one educational platform.
Learn. Invest. Grow.
The quest to learn about the financial space and manage your own investments is ever growing. ;Roots' is a platform that educates investors and fintech enthusiasts about the dynamics of markets and the financial sector. The platform is designed bearing in mind the needs of a novice investor to pro trader.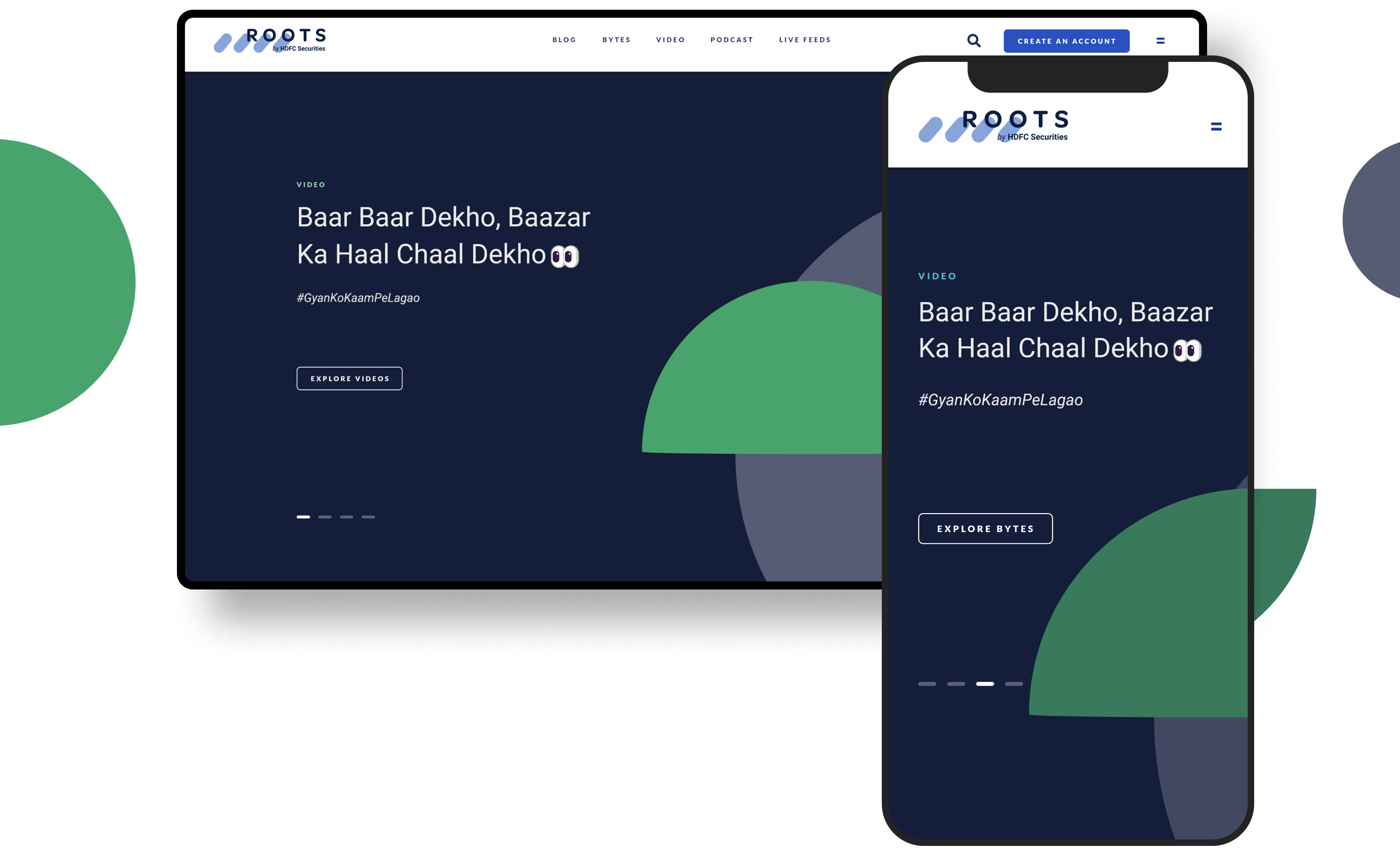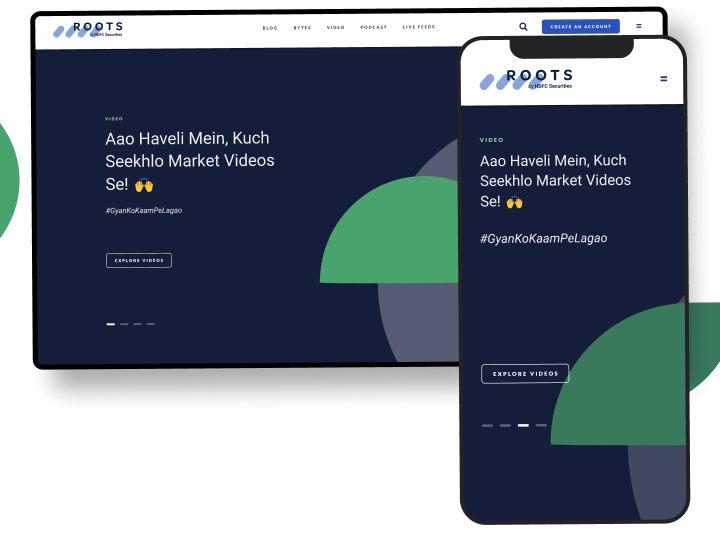 Problem
Indian investors have multiplied and the market has seen a meteoric rise in the new accounts that opened in the last 3 years. However the understanding of various financial concepts, tools and market dynamics still remains aloof from the new age investors. The abundance of information available on the internet is not channelized and decrypted for the users.
Solution
We partnered with HDFC Securities to visualise a multi-format content platform that educates and makes the investment community confident and self reliant. The content and the UX is envisaged in a manner that caters to all kinds of users - Millennials, GenX and GenZ. Built on a headless CMS model the platform is fast, futuristic, progressive and scalable.